A cloud-native platform for molecular design.
Orion is our reimagining of computational drug discovery and design powered by the cloud. It includes all of OpenEye's software, extensive tools for data visualization and communication, useful data sources and task-oriented workflows, all in a robust, scalable, cloud environment.
Orion is a 'cloud native' platform in that all elements of Orion reside on Amazon Web Services, AWS, the world's largest on-demand computing facility. Orion uses AWS to deliver easy, scalable, maintenance-free access to hundreds, thousands, or even tens of thousands of processors, unlimited storage and archiving via reliable networks, all backed up by world-class data-security. Access is either directly through the customer's relationship with AWS, or indirectly through OpenEye.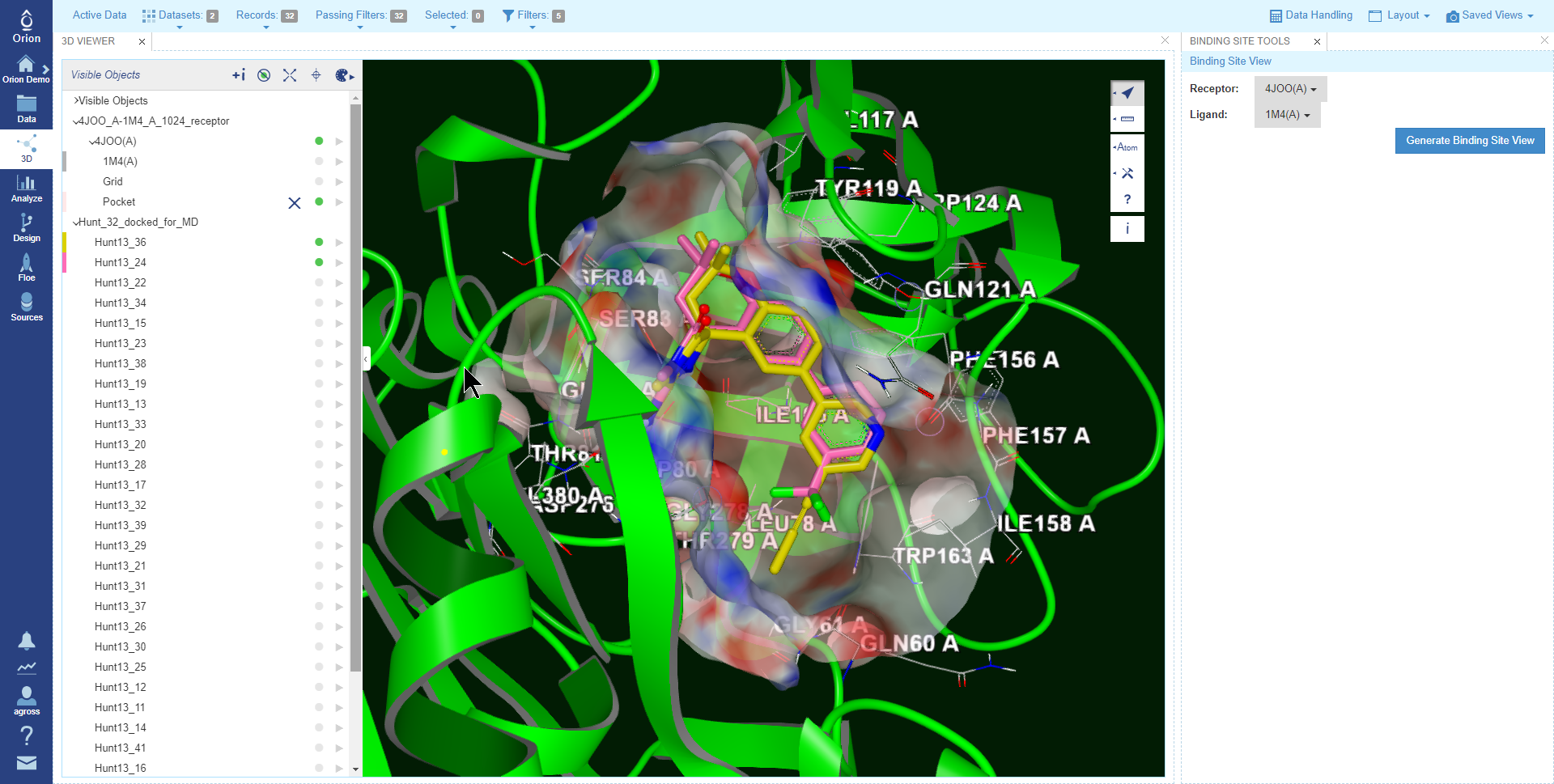 The Orion front end is a webpage, deliverable on any internet-enabled device. Facilities include managing large-scale computation, data analysis, file handling, results sharing, project organization, and workflow scripting and deployment. Sharing is facilitated by chat, text-like notification and tag-based access privileges. Orion customers can draw, create, share, model, calculate, visualize, analyze and organize chemical collections of arbitrary size and complexity.
Orion is an open platform that allows for straightforward integration of third-party code (customer, academic, vendor). It also includes Floe, a new graphical workflow engine, that makes it simple to construct scripts to take advantage of all that Orion has to offer.
For more detailed information on Orion, check out the links below:

Documentation