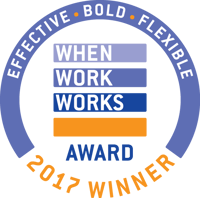 Careers
OpenEye hires talented people that fit into our idiosyncratic culture. Candidates that believe they have the right stuff are encouraged to apply.
OpenEye Scientific Software provides software to the Pharmaceutical Industry for molecular modeling and cheminformatics. It has done so since 1997 in its continuing mission to provide novel software, new science and better business practices to the industry. Central to our approach is the importance of shape and electrostatics as primary variables of molecular description, platform-independent code for high-throughput 2D and 3D modeling, and a preference for the rigorous rather than the ad hoc.
With offices in the United States, Germany & Japan, OpenEye Scientific Software is a global company. We offer a unique working culture. We believe that work should be fun and our working environment supports this philosophy. OpenEye Scientific Software is a recipient of the Santa Fe 2017 Small Business of the Year Award, as well as a 4-time recipient of the When Work Works Award for workplace flexibility, formerly known as the Alfred P. Sloan Awards for Business Excellence.
OPEN POSITIONS