Trusted Science. Delivered the Way You Need.
The Orion®
Small Molecule Discovery Suite
Ligand- and Structure-Based Modeling Workflows
The Small Molecule Discovery Suite in Orion provides a complete range of easy-to-use ligand-based and structure-based modeling workflows for all your therapeutic project needs, such as increasing the hit rate of your virtual screen, optimizing affinity of lead candidates, and predicting off-target effects.
All functionality is accessible from the convenience of your web browser, making it easier than ever to collaborate, share, and discuss your data with your colleagues in real-time.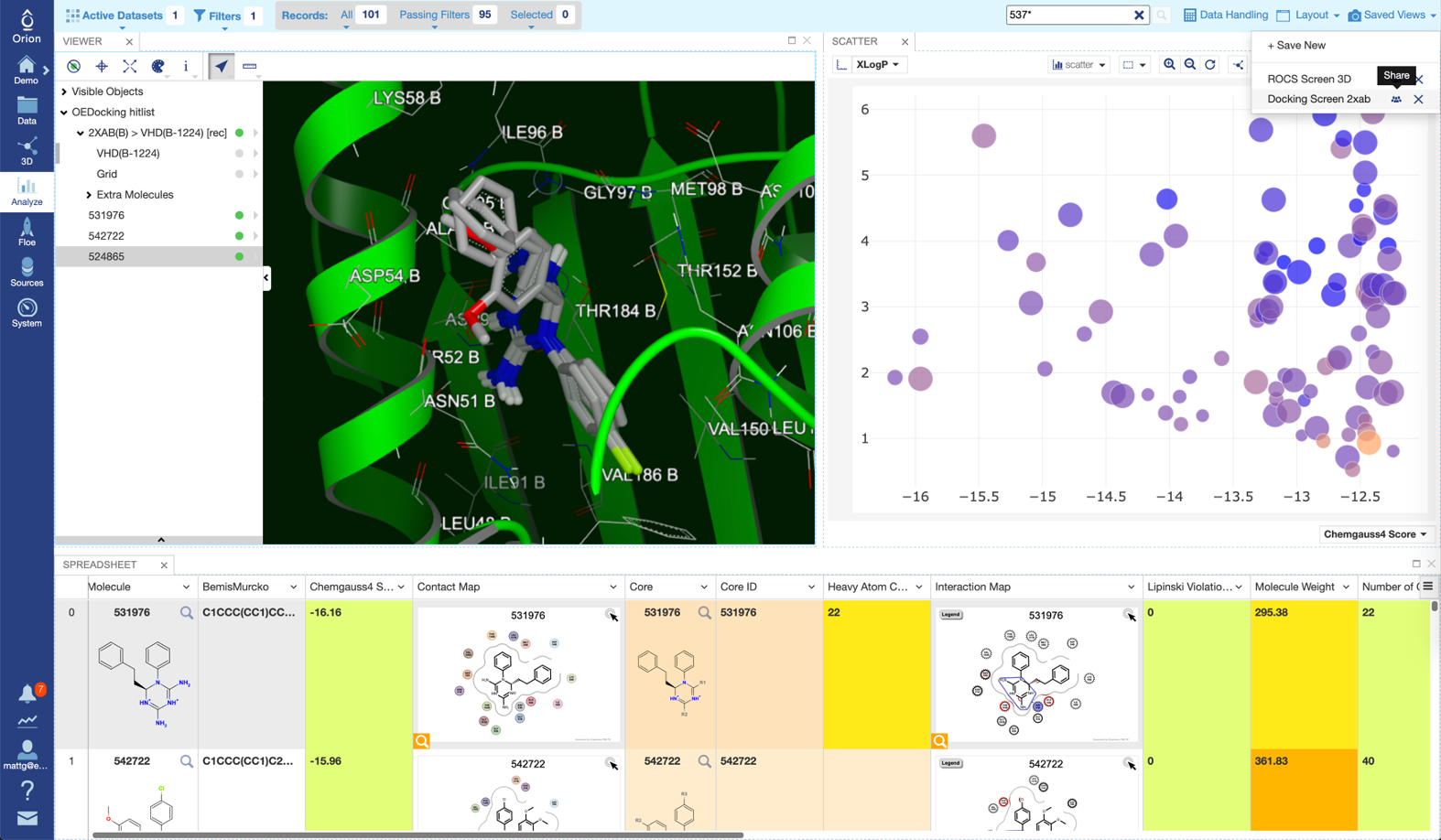 With the Orion Small Molecule Discovery Suite, you get:
Robust science in easy-to-use workflows. Leverage trusted OpenEye science from ready-to-use Orion workflows (Floes)
Convenience. Access drug-discovery modeling workflows for data preparation, modeling, calculations and analysis from a unified web environment
Sketch and search. Easily perform 2D and 3D search of more than 5 billion commercially available compounds, making your large-scale virtual screening faster and easier
Time and cost savings. Save time and money with workflows that are optimized for speed, cloud performance, and cost efficiency
No restrictions. Tackle your most challenging therapeutic projects without licensing restrictions on the number of modeling tasks you perform or the size of your calculations
Workflows for All Stages of Drug Discovery
The Orion Small Molecule Discovery Suite provides easy-to-use automated Floes for all stages of drug discovery.
Delivered the Way You Need.