Trusted Science. Delivered the Way You Need.
Visualization & Data Management
See your analyses and predictions come to life with 2D and 3D models, interactive spreadsheets, plots, and more. OpenEye's visualization tools help you make sense of your data and collaborate with your colleagues.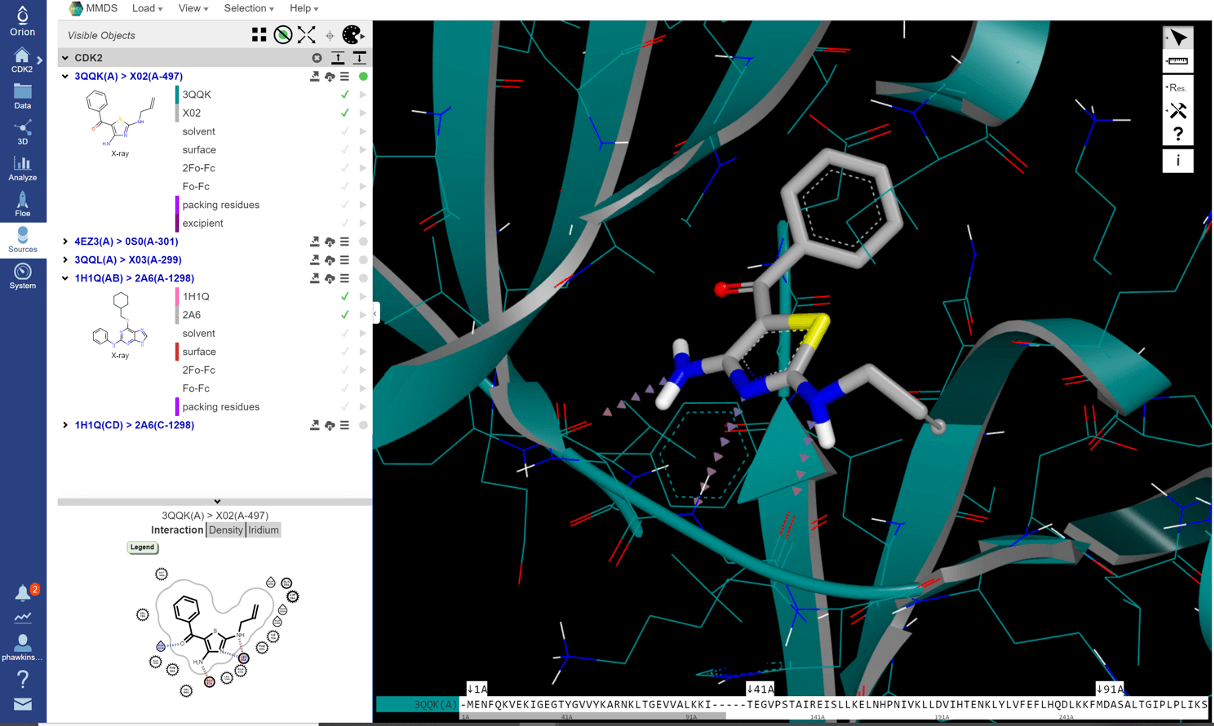 Accessible from your web browser. Perform your visualization, modeling, and analysis from anywhere, anytime, in real-time.
High-quality molecular visualization on Windows, Mac, or Linux. Flexible and fully customizable for your needs with Python scripting.
Delivered the Way You Need.