Orion® Gaussian Module
OpenEye's Orion® cloud-native platform makes it easy to run large-scale Gaussian quantum chemistry calculations without worrying about hardware limitations or the scope of your analyses. Setting up Gaussian calculations in Orion is simple and straightforward. You can choose from out-of-the-box automated Gaussian workflows (Orion Floes) or you can use multiple Gaussian input files. With these flexible and easy-to-use options, the Gaussian module in Orion gets you up and running quickly, while also giving you complete control over calculation details.

Available as a third-party licensing in Orion, the Gaussian Module provides state-of-the-art capabilities for electronic structure modeling.
Features
Cloud-powered Gaussian calculations
Access to unlimited on-demand Amazon Web Services (AWS) hardware
Real-time compute cost monitoring
Perform geometry optimization
Calculate single point energy
Support for solvent models
Ease of Use at Any Scale
Orion makes it easy to set up Gaussian calculations for a single molecule or for multiple molecules to run simultaneously.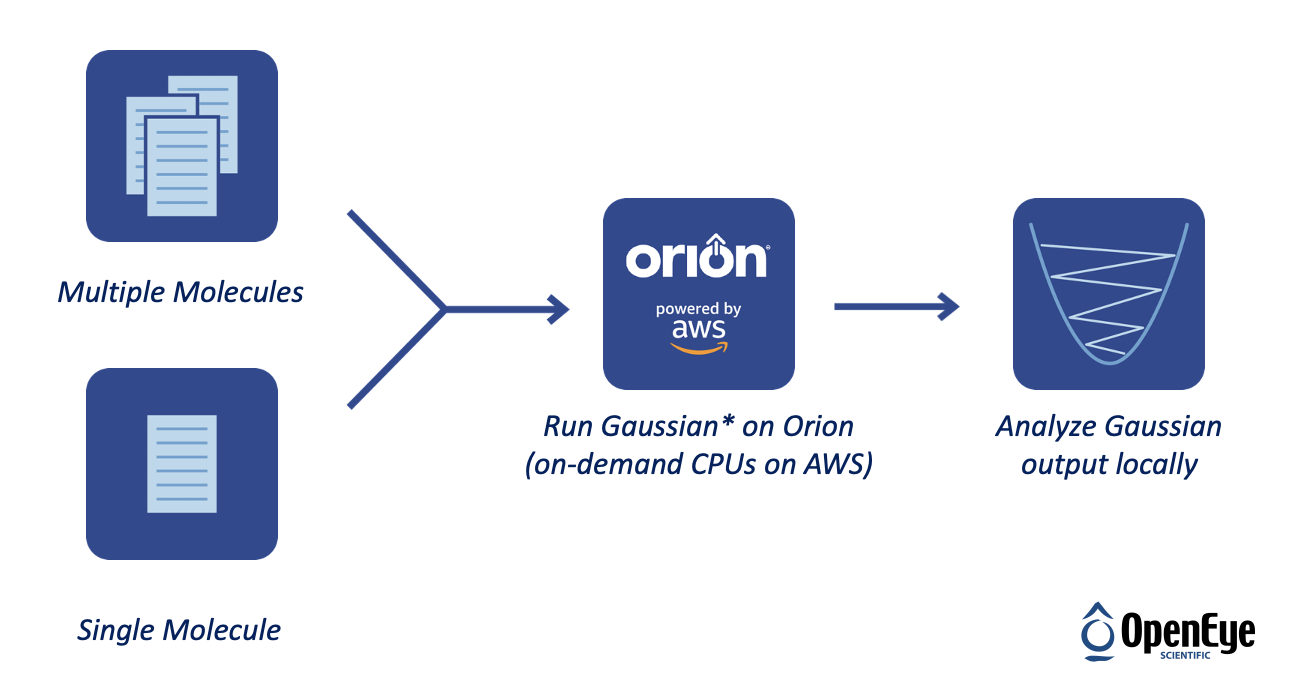 Automate and scale your Gaussian calculations for single or multiple molecules with Orion cloud-platform. (*Full Gaussian functionalities are available in Orion.)