The Orion® Platform and Science Suites
Orion® consists of the base Orion Platform and Orion Science Suites.
Orion Platform
The Orion Platform provides:
An integrated web-based environment to design, calculate, view, and analyze all your computation and modeling projects, in real-time
Freedom to program your own calculations that use diverse hardware
Connectivity to Orion's flexible storage system, including large-scale distributed I/O
Automatic parallelization to optimize your workflows
A single platform for your data and applications, eliminating the need for data transfer and app switching and letting you collaborate with your team in real-time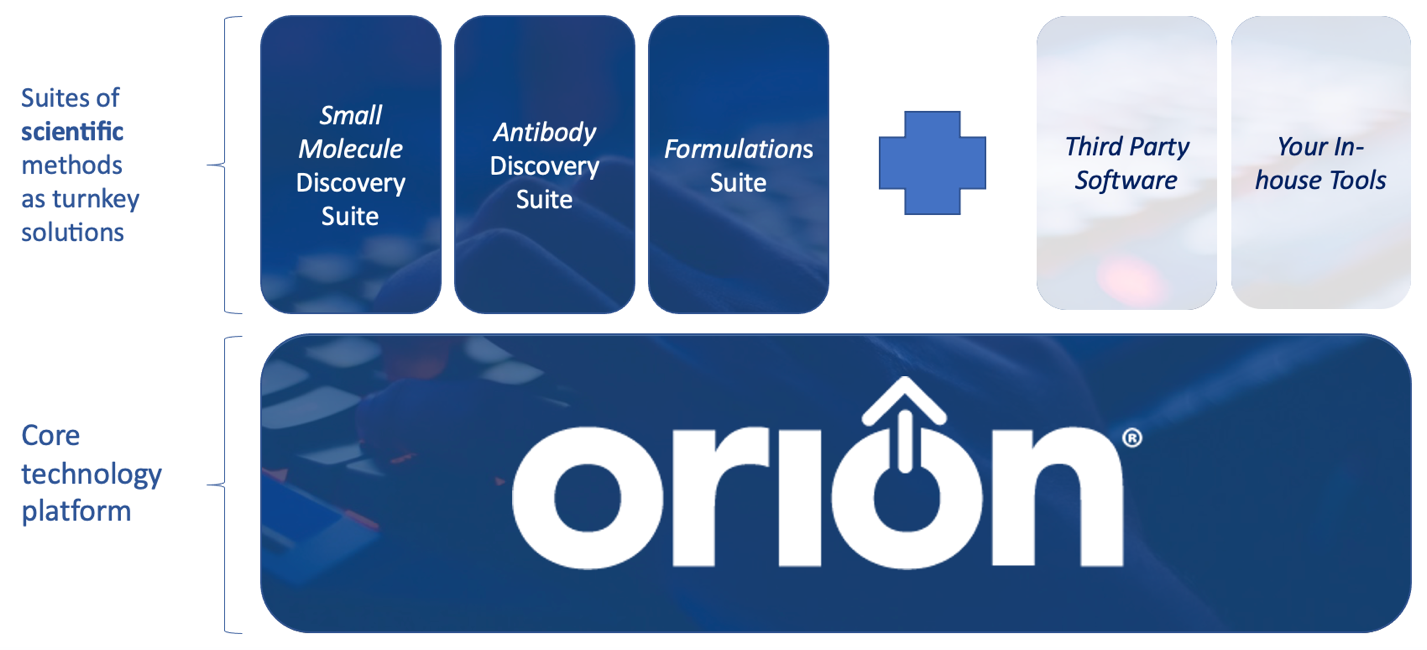 Orion Science Suites
OpenEye is renowned for its chemical modeling applications and toolkits. All of its science has been through rigorous validations and peer-reviews. Running these trusted solutions on AWS means you can now solve modeling questions that were previously impossible due to compute-time or hardware limitations.
The Orion Science Suites group together complementary functionality into solutions for:
Depending on which Orion Science Suite you chose, you may have access to powerful tools for:
As an open compute platform using Python, you can also create a custom suite with your preferred OpenEye solutions or in-house or third-party solutions.
Workflows and Compute Units
Each Orion Science Suite comes with guided workflows (Orion Floes) and compute units (Orion Cubes) that are easy to use, modify, and create.
Each Orion Suites contains easy-to-use workflows (Orion Floes) as turnkey applications to rapidly solve your scientific questions. Orion Floes are designed to be flexible and built from individual compute units (Orion Cubes): modify existing Floes, create your own Floes, or build new methodologies in Python as Cubes.