The Orion® Web Interface
Orion delivers powerful visualization and collaboration tools from a unified web based interface. All you need is a web browser to calculate, analyze, and visualize your data—anywhere, anytime. You and your colleagues can simultaneously view ligands and proteins in 2D or 3D, draw and edit molecules, and analyze data using chemically-aware spreadsheets, graphs, and plots. Annotate results as you go, without delays and without the need to send files back and forth.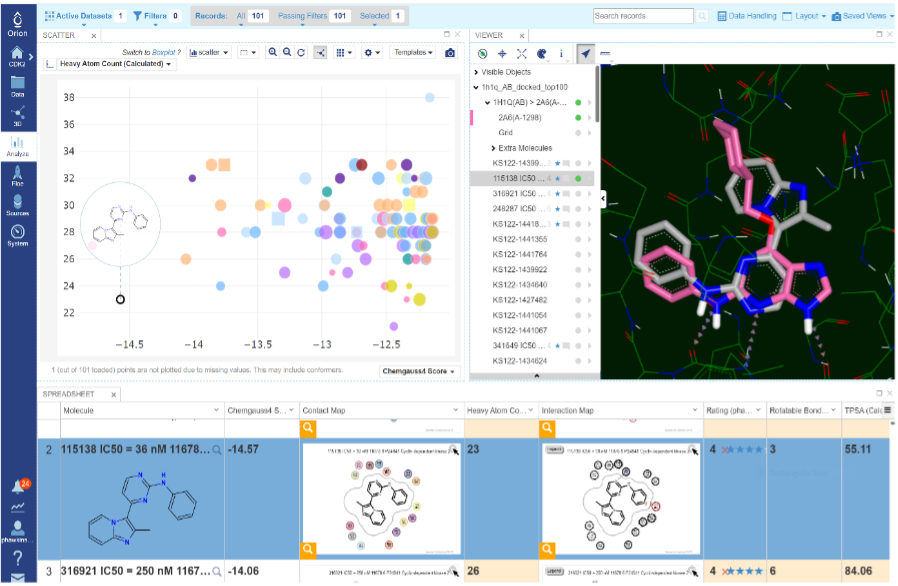 Features
Web based interface for instant access, anywhere and anytime
Viewer customization with mix-and-match display features
Chemically-aware spreadsheets, graphs, and plots
Interactive 2D/3D protein and ligand models instantly render
Powerful molecular drawing and editing tools
Real-time collaboration features for seamless data sharing, annotation, and collaboration
Molecular search functionalities for instantaneous results
Secure and safe data encryption and transmission using Amazon Virtual Private Cloud
Customize Your View
Configure the Orion user interface to your needs. Design your preferred view by mixing and matching options such as graphs, plots, tables, 2D and 3D models, and analysis results.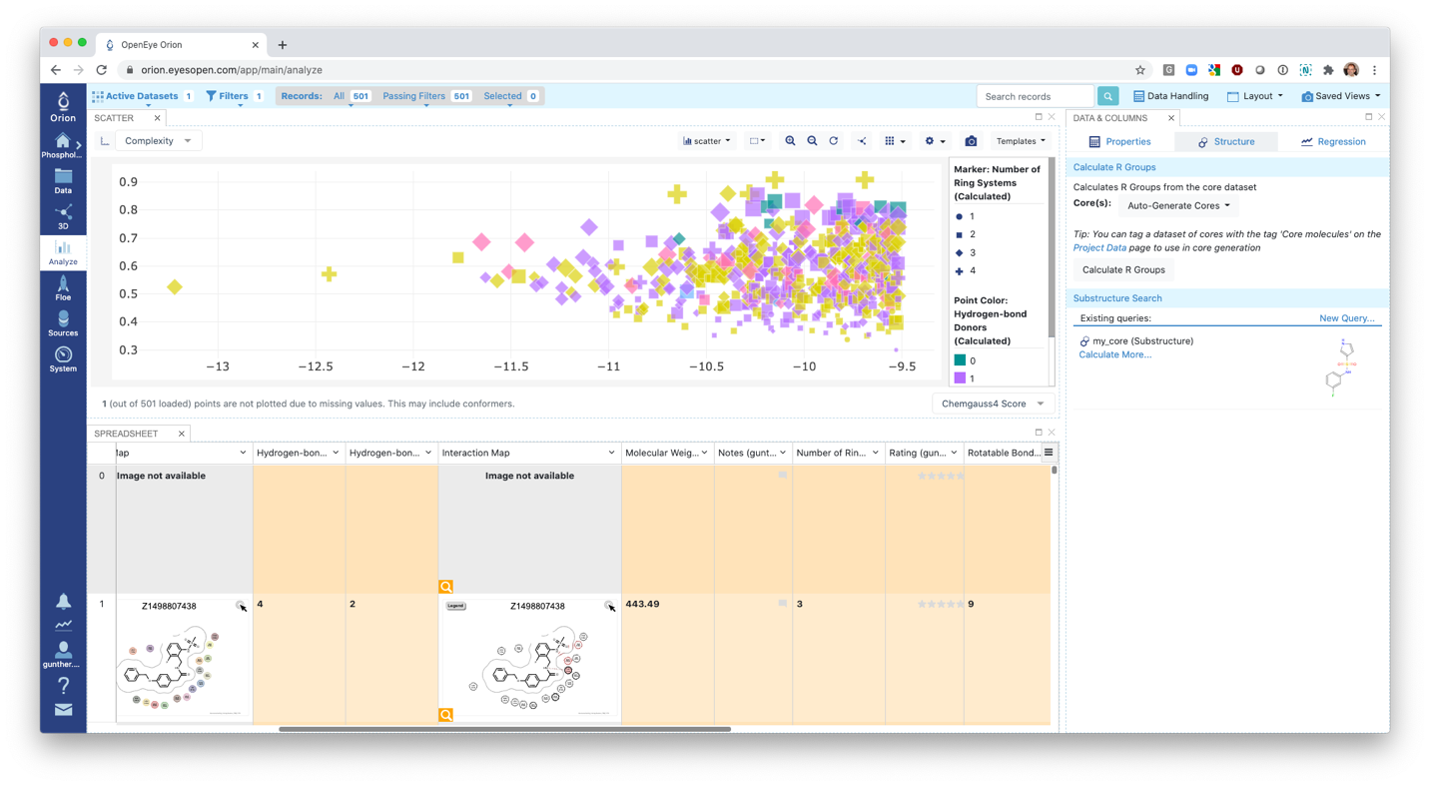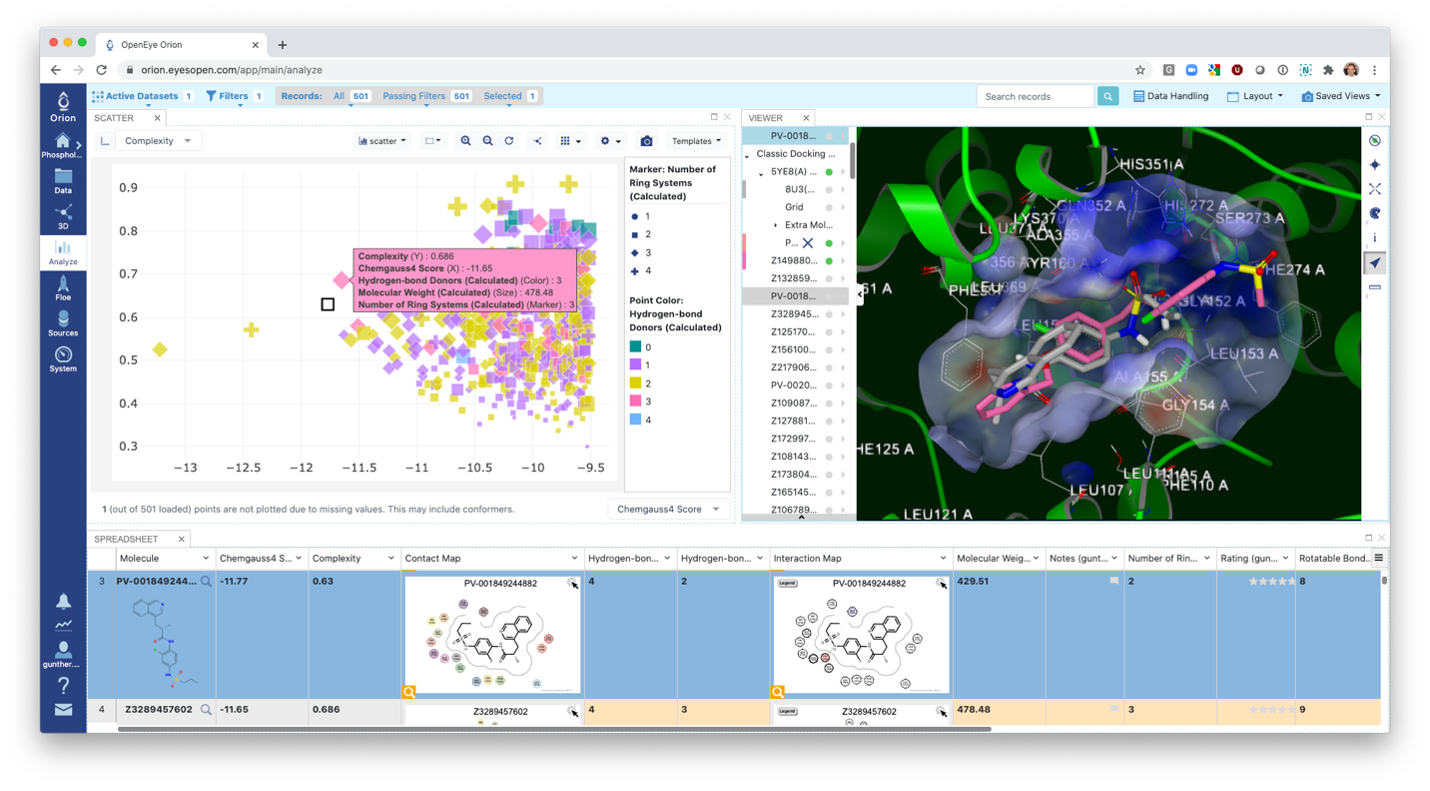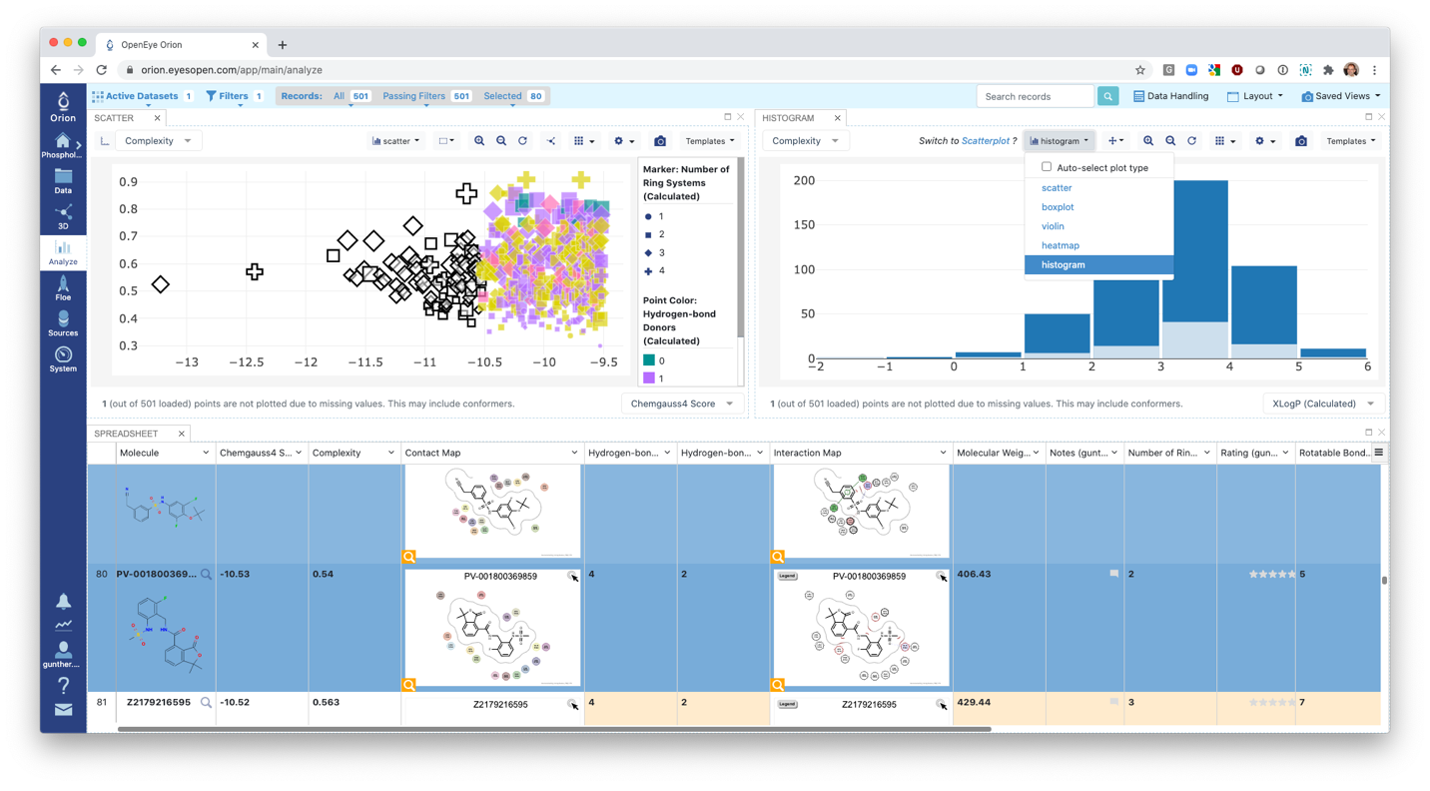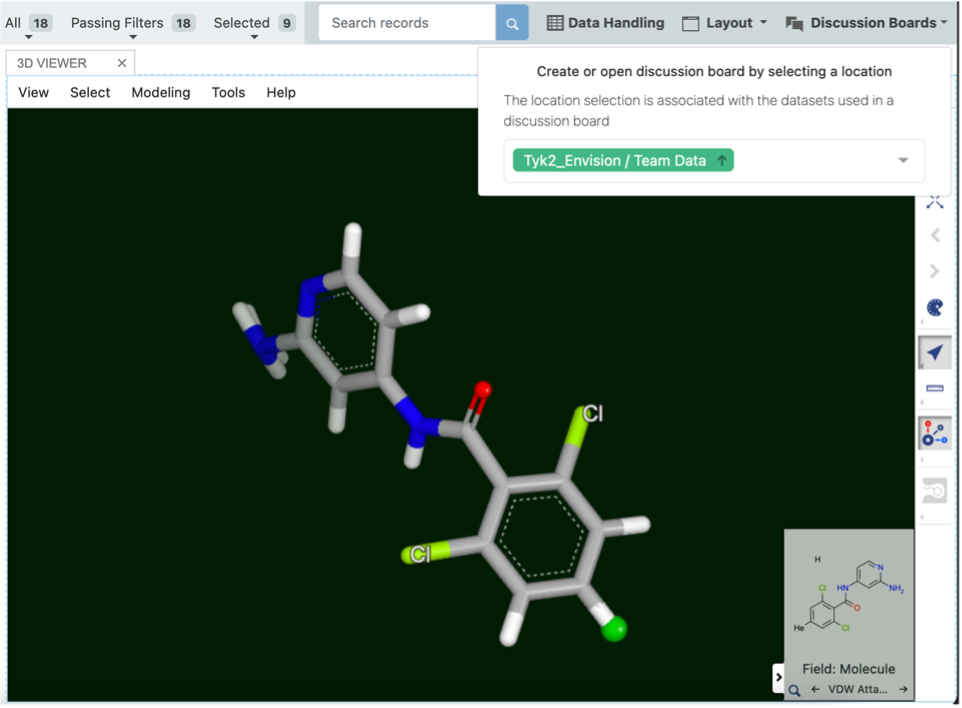 Collaborate in Real-Time
Seamlessly share your project data, visualize and annotate results, and collaborate with your team members in real-time—saving time by eliminating the hassle of large file transfers.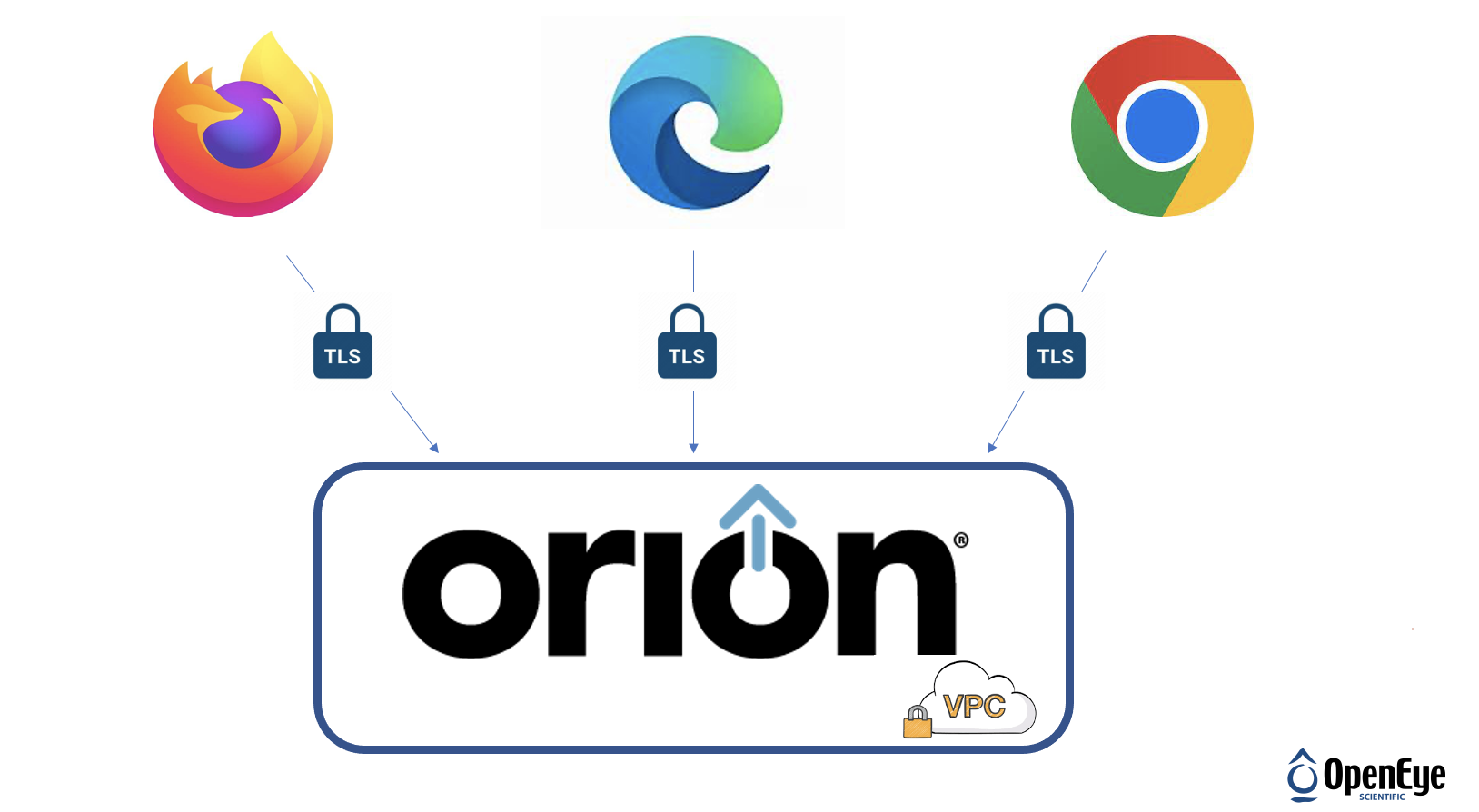 Access Anywhere, Anytime
Orion is delivered from a powerful web based interface so you can securely access your data from anywhere and at anytime.