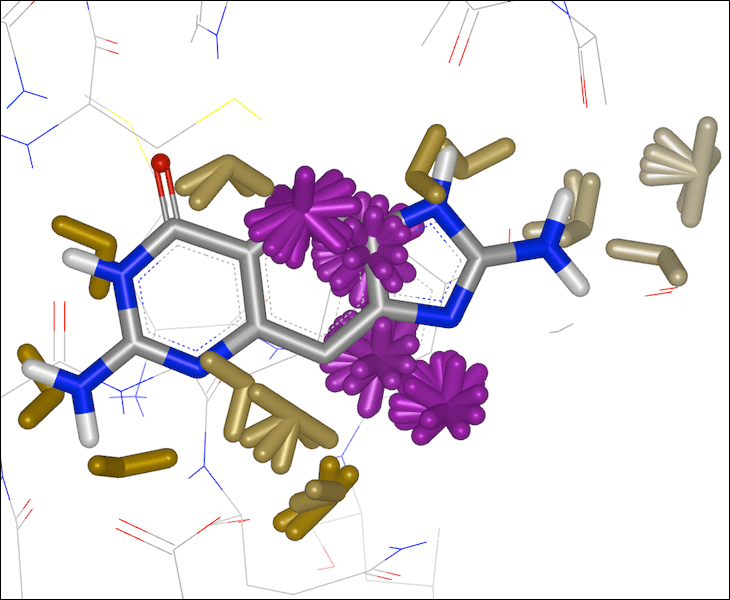 SZMAP calculations identify significant favorable or unfavorable regions of solvent thermodynamics in the binding site. Dominant water orientations are shown, which often match beneficial functional groups on ligands that bind to the protein.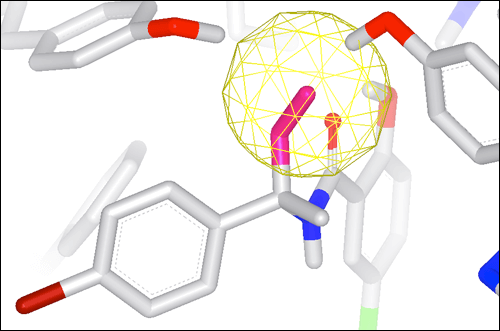 The companion tool, Gameplan, runs focused SZMAP calculations and analyzes the results to suggest ways to modify ligand chemistry based on this understanding of water structure in the immediate environment of the ligand.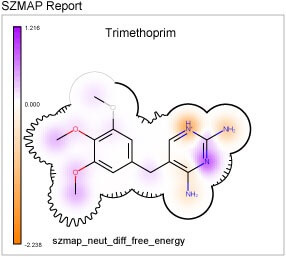 SZMAP results can be summarized in 2D Grapheme depictions, where calculated values are displayed in the context of the binding site environment.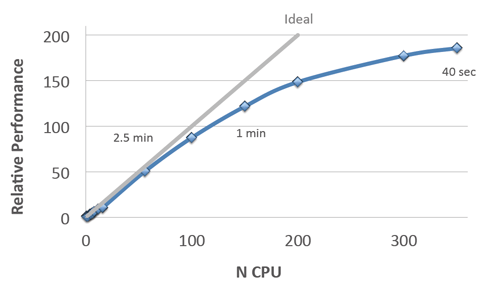 SZMAP and Gameplan are able to make good use of multiple processors to speed calculations on both single computers and computer networks. Significant speedups are possible for a calculation that took close to 3 hours on one CPU with the previous version of SZMAP.