CONFORMER ENSEMBLES CONTAINING BIOACTIVE CONFORMATIONS
OMEGA
OMEGA is designed to sample accurately the conformational space of a wide variety of molecules. It generates multi-conformer databases with high speed and reliability, using two different algorithms, one for broadly drug-like molecules and one for highly flexible linear or macrocyclic molecules.
OMEGA samples the conformational space of drug-like molecules at speeds of hundreds of thousands of compounds per day on a CPU, and over a million molecules per day on a GPU.
OMEGA is very effective at reproducing bioactive conformations [1,2], and provides an optimal balance between speed and performance when used on large compound databases [3].
OMEGA conformational databases can be used as input to a variety of applications including docking engines (FRED), shape comparison tools (ROCS®) and pharmacophore perception algorithms.
OMEGA produces high-quality ensembles of conformations, with higher accuracy than those from many other methods [4]. It has also been found to be the fastest of all commercially available conformer generators for drug-like molecules [5] and one of the fastest for macrocycles [6]. For more detailed information on OMEGA, check out the link below:
Documentation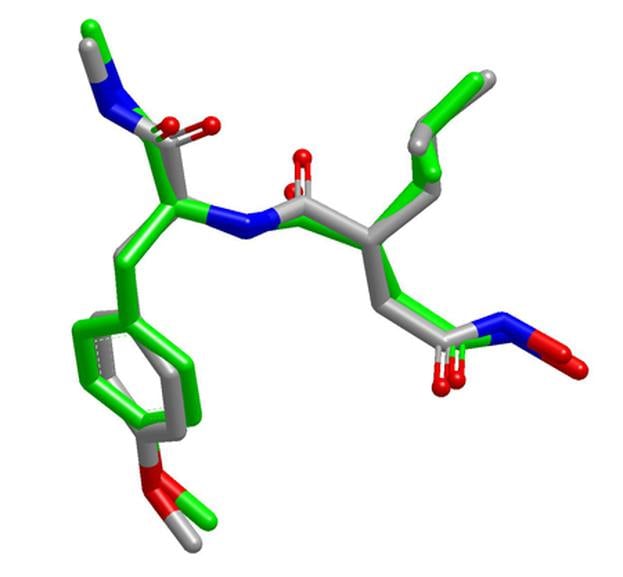 Features
Very rapid (<0.3 sec/molecule), systematic and rule-based conformer search
Converts from 1D or 2D to 3D using distance bounds methods
Diverse ensemble selection based on RMS deviation and strain energy
User-configurable search resolution
Automatic superposition of structural features
Excellent reproduction of solid-state and solution conformations of drug-like molecules and macrocycles
Distributed processing via MPI for all supported platforms
Learn more
OpenEye's OMEGA produces high-quality ensembles of bioactive conformations with the fastest speed when compared to other commercially available conformer generators for drug-like molecule.
For science details, WATCH OpenEye's miniWebinar recording from August 2023 on OMEGA by Paul Hawkins, Ph.D., Product Evangelist, OpenEye, Cadence Molecular Sciences.