The on-demand miniWebinar, "Get Permeability Mechanistic Insight and Perform Gaussian Calculations on the Cloud - 2022.1 Orion Suites and Modules", was presented by Jesper Soerensen, PhD, Head of Biomodeling at OpenEye.
This talk was originally presented live, Thursday, April 28, 2022.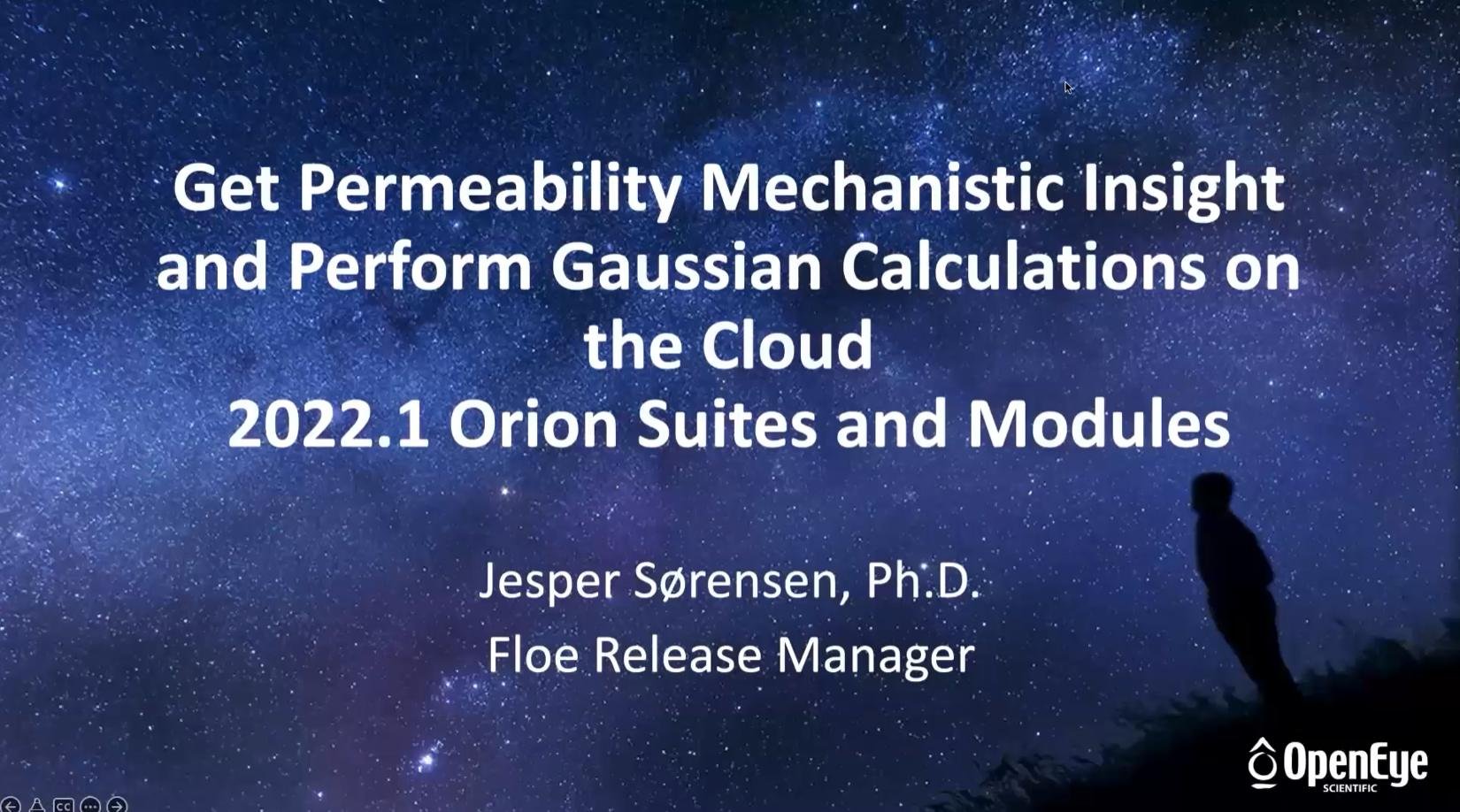 About This Webinar
In this on-demand miniWebinar we share details of our latest Suites & Modules release 2022.2.1. In this release, we have added one new floe package to our Small Molecule Discovery Suite for estimating small molecule permeability using weighted ensemble simulations, as well as bug fixes and usability improvements to a few select floe packages. We also are excited to share a new add-on module enabling Gaussian calculations using Floes in Orion.