OpenEye, Cadence Molecular Sciences has partnered with Liverpool ChiroChem (LCC), a chemical technology innovator, first ultra-large (over 1 billion compounds) virtual library that is chirally pure, accurately conformationally sampled, and can be screened in 3D on Orion®, OpenEye's cloud-native molecular design platform.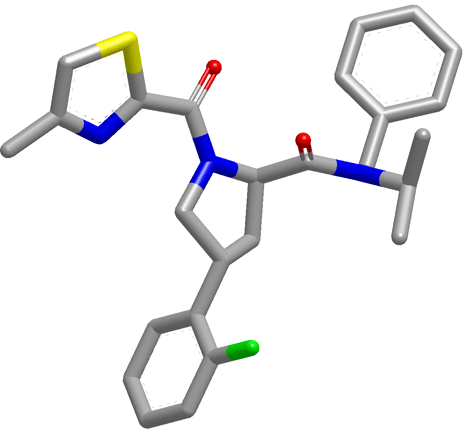 Orion is a Software-as-a-Service (SaaS) platform that is integrated with Amazon Web Services' (AWS) Cloud environment. Scientists may run ligand-based or structure-based virtual screenings, molecular dynamics (MD) simulations, free energy predictions, quantum mechanics calculations, and sequence analyses.
"For the first time, LCC's collaboration with OpenEye will enable Orion users to virtually screen LCC's 1bn virtual library - with chirality retained," said Tony Huxley, LCC's Head of Business Development. "This pioneering approach gives researchers the opportunity to screen virtual 3D compounds and then rapidly convert to actual pure chiral compounds - synthesized via LCC's parallel synthesis lab. This will support LCC's mission to accelerate the discovery and development of high-quality therapies through expanded access to 3D chemical space."
Traditional library enumeration can scramble stereocenters, however LCC's pioneering approach will allow Orion users to virtually screen LCC's ultra large virtual library (1bn+) – retaining chirality. The library is based on LCC's novel, diverse and chiral 3D fragments. Virtual hits then can be rapidly converted to physical compounds using LCC's parallel synthesis laboratory.
"Providing access for OpenEye's Orion customers to Liverpool ChiroChem's chirally pure >1 billion virtual library is unique in the industry," said Ashutosh Jogalekar, OpenEye's Head of Product. "It will enable them to quickly and virtually screen large amounts of compounds and then have the opportunity to get them synthesized by LCC, speeding the drug discovery process."
Orion Libraries
In addition to LCC, several other commercial compound databases are available on Orion including:
Molport
MolPort, an internationally recognized one-stop compound sourcing platform, made its extensive database of available stock compounds in Orion to help accelerate the drug discovery process. The database is updated daily and contains chemical information, availability, and prices for more than 8 million compounds purchasable from stock suppliers. MolPort's chemically intelligent and e-commerce-enabled online marketplace provides flexible searching options to locate desired compounds, view their commercial data, make selections, and place orders, and is backed by MolPort's deep expertise in sourcing and logistics.
WuXi
With over 20 years of experience in high-quality services on combinatorial chemistry and small molecule library design and synthesis, WuXi enables pharmaceutical & biotechnology industries worldwide to advance drug discovery. The library on the Orion platform has 1.1 billion stereoenumerated molecules.
Enamine
Enamine is a global provider of screening compounds, building blocks, and fragments for supporting a wide range of research programs conducted by pharmaceutical and biotechnology companies, drug discovery centers, academic institutions and other research organizations worldwide. The Enamine library on the Orion platform has over 10 billion stereoenumerated molecules.
Mcule
Mcule Ultimate is a virtual drug discovery platform. It offers a unique solution for pharmaceutical and biotechnology companies by providing the highest quality purchasable compound database and molecular modelling tools. The library on the Orion platform has 214 million stereoenumerated molecules.
To gain access to the Orion platform and the compound databases, please contact sales@eyesopen.com.
Tag(s)