This webinar showcases the features – including Visualizing Protein-Ligand Interactions – that are in the latest release of OpenEye's Orion molecular design platform.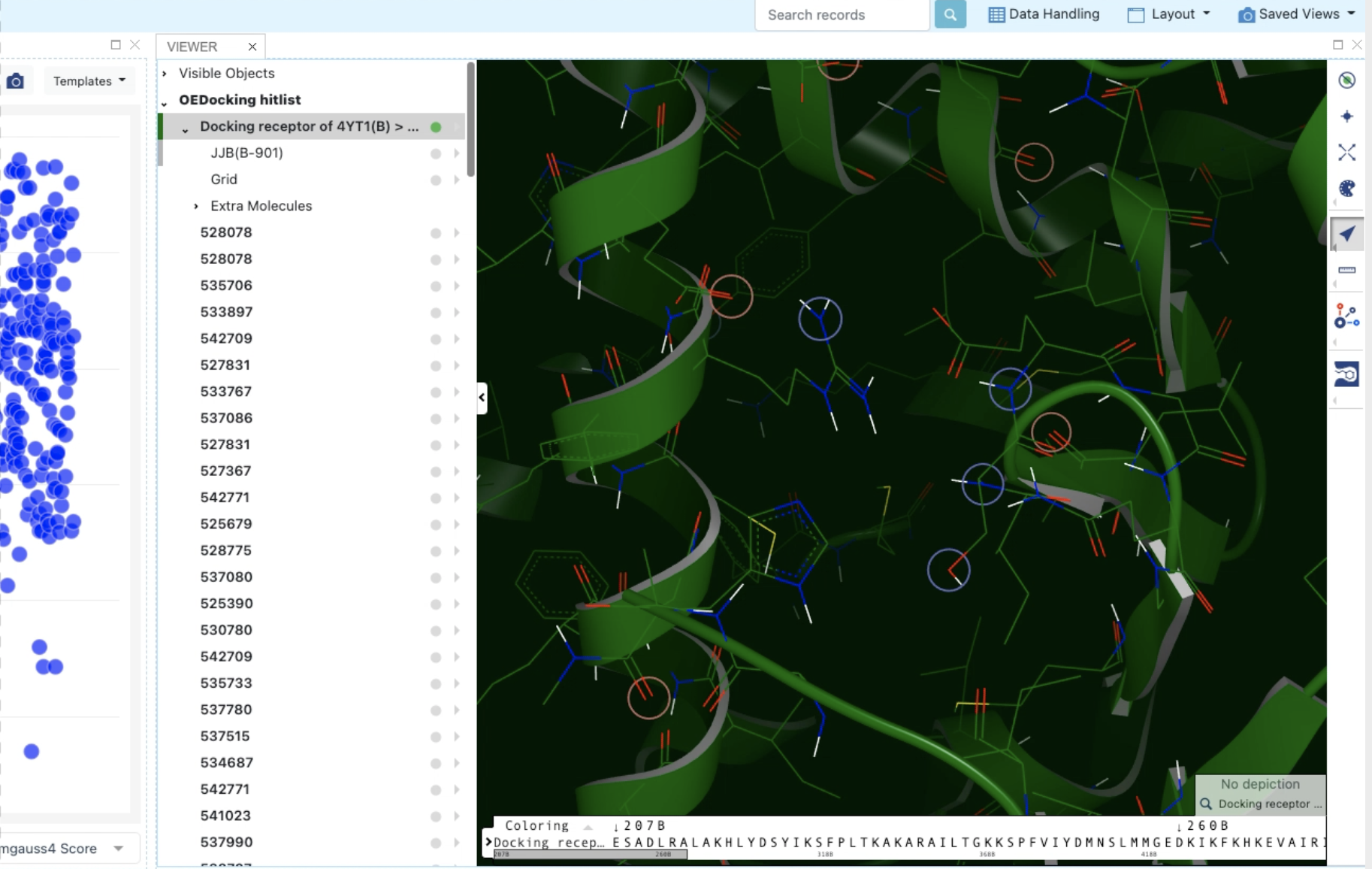 Visualization of a protein ligand binding site in Orion.


Orion's new features will provide more flexibility and speed to your molecular design processes, including the ability to:
Quickly visualize protein-ligand interactions and generate a binding site view in the 3D Viewer
Rapidly compare protein binding sites with SiteHopper, now available in Biomodeler Floes
Easily organize groups of data that are:

For yourself
Shared with you from fellow team members
Common amongst your entire project team

Operate Floes now integrated with the Analyze page
Collect lower and more accurate costs at the beginning of jobs
Display Cube parameters in the Job form in the order specified by the Floe author
Customize your company's logo and name to display in Orion
Run Orion with the Microsoft Edge browser based on Google Chromium
Seamlessly switch between Orion and data services such as FastROCS, Molecules as a Service (MaaS), and MacroMolecular Data Service (MMDS) without being prompted to login again
And a number of other enhancements
To learn more about how you can take advantage of the latest improvements in the Orion platform to make your work more successful and efficient, please view the webinar "Visualize Protein-Ligand Interactions in Latest Orion Update," during which Matt Geballe, PhD, VP of Product at OpenEye provides an overview of the new features in Orion.