VISUALIZATION OF MOLECULAR INTERACTIONS & PROPERTIES
Grapheme™ TK
2D structure depiction of molecules is the "natural language" of chemists, since this representation instantly conveys many important molecular properties.
Historically, 2D representations have mainly been used to visualize the connection table of molecular graphs. However, projecting 3D information into the 2D layout and displaying various atom and bond properties on the molecular diagram opens up a novel way to present information to chemists.
Grapheme TK provides several representation schemes that allow visualization of complex molecular interactions and properties in a clear and coherent 2D format that is the most natural to chemists.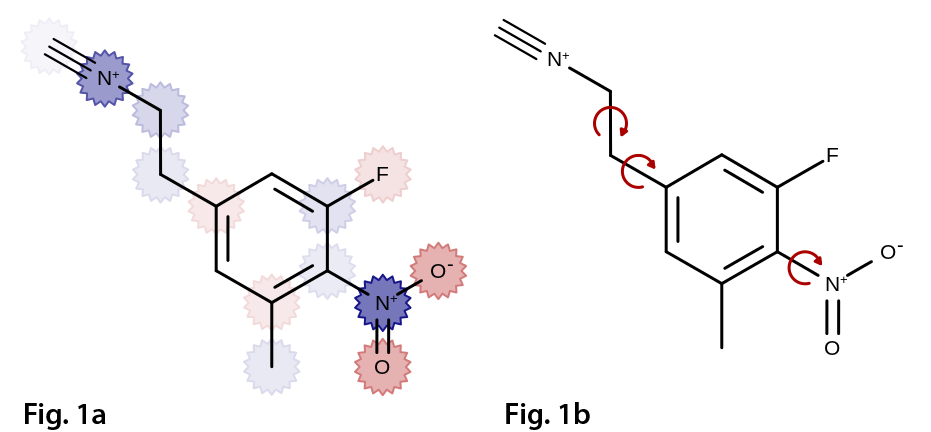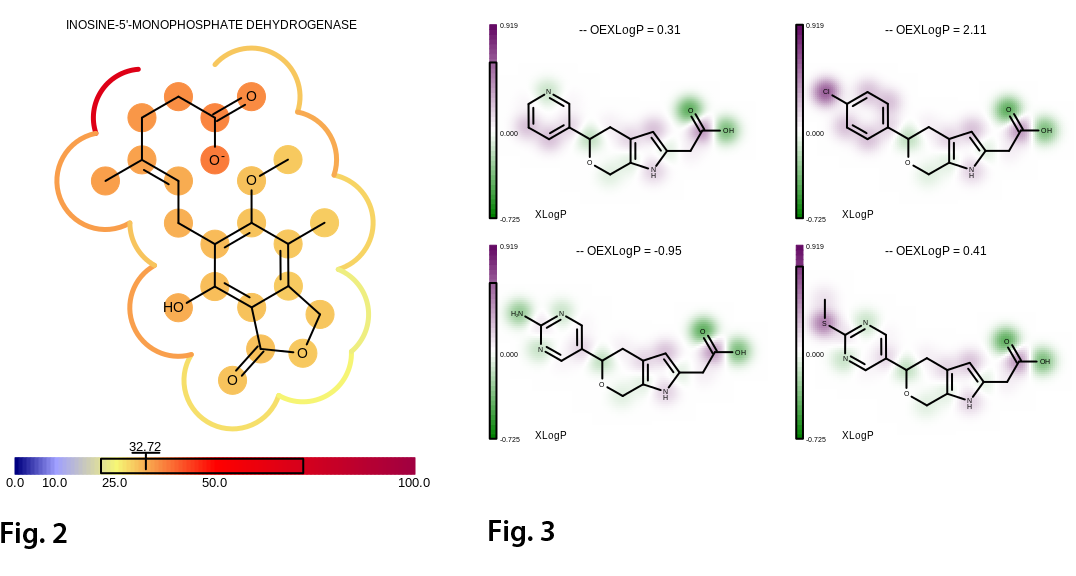 Features
Wide range of built-in atom and bond glyphs for annotation
Molecule surface
Property map
2D coordinates generation driven by 3D conformation
Visualizing ligand-protein complex surface
Cheminformatics
The Cheminformatics suite of toolkits provides the core foundation upon which all the OpenEye applications and remaining toolkits are built.
Modeling
The Modeling suite of toolkits provides the core functionality underlying OpenEye's defining principle that shape & electrostatics are the two fundamental descriptors determining intermolecular interactions. Many of the toolkits in the Modeling suite are directly associated with specific OpenEye applications and can, therefore, be used to create new or extend existing functionality associated with those applications.