TOOLKIT DEVELOPMENT PLATFORM
MolProp TK
The MolProp TK provides a customizable framework for molecular property calculation geared towards enabling rapid database filtering. Filtering attempts to eliminate inappropriate or undesirable compounds from a large set before beginning to use them in modelling studies.

The goal is to remove all of the compounds that should not be suggested to a medicinal chemist as a potential hit. This exercise is obviously case dependent, depending on ease of the assay, intended target, personal bias of the modeller & medicinal chemist, strengths of the company, etc., which makes this problem one that is highly amenable to a toolkit solution.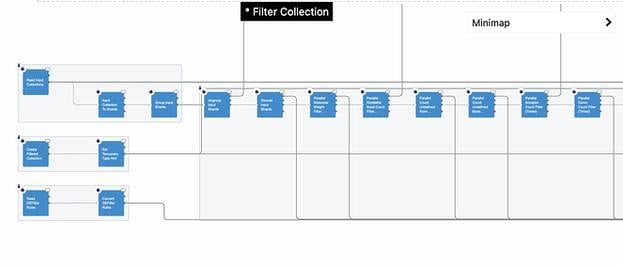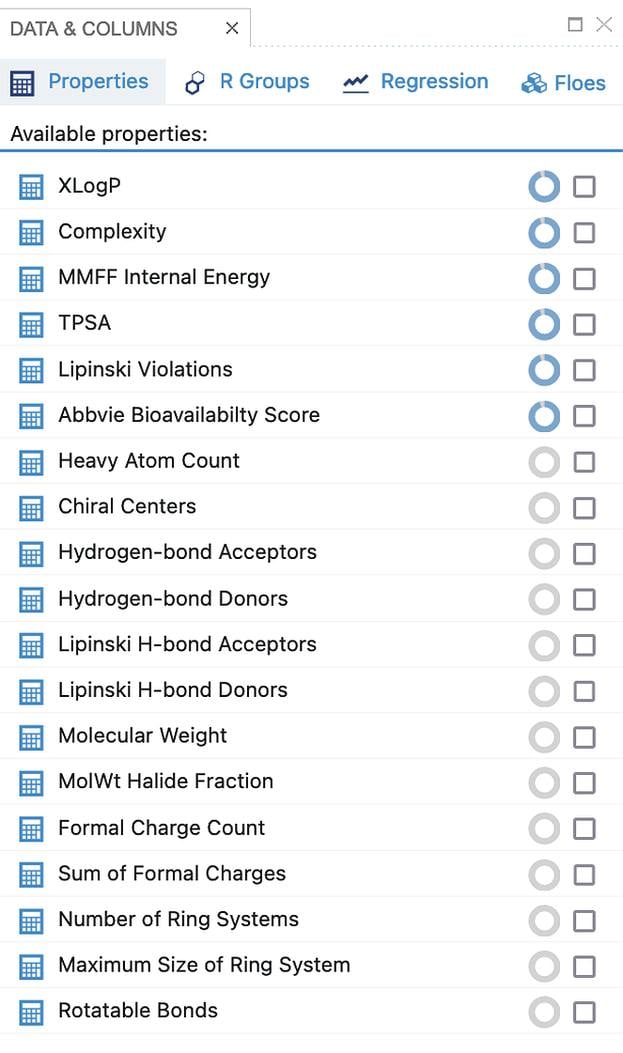 The criteria for passing or failing a given molecule fall into three categories:

Physical properties
Molecular weight
Topological polar surface area (TPSA)
logP
Bioavailability

Atomic and functional group content
Absolute and relative content of heteroatoms
Limits on a very wide variety of functional groups

Molecular graph topology
Number and size of ring systems
Flexibility of the molecule
Size and shape of non-ring chains

Beyond the standard molecular properties available from OEChem TK such as molecular weight and atom type counts, MolProp TK calculates XlogP [1], XlogS, and PSA [2]. There is also a variety of ADME filters available such as Lipinski [3], Egan [4], Veber [5] and Martin [6].

In addition to calculating properties and filtering on those properties, MolProp TK provides a variety of preprocessing tools for metal and salt removal, pKa normalization, normalization, reagent selection and type checking.
For more detailed information on MolProp TK, check out the link below:
Documentation
Cheminformatics
The Cheminformatics suite of toolkits provides the core foundation upon which all the OpenEye applications and remaining toolkits are built.
Modeling
The Modeling suite of toolkits provides the core functionality underlying OpenEye's defining principle that shape & electrostatics are the two fundamental descriptors determining intermolecular interactions. Many of the toolkits in the Modeling suite are directly associated with specific OpenEye applications and can, therefore, be used to create new or extend existing functionality associated with those applications.