GENERATING AND RENDERING STRUCTURES
OEDepict TK
OEDepict TK offers rapid 2D coordinate generation and artful rendering of chemical structures. 2D coordinates can be generated from connection tables (e.g. SMILES) or 3D structures. Multiple image file formats are supported including:
PNG (Portable Network Graphics)
PDF (Portable Document Format)
SVG (Scalable Vector Graphics)
Postscript
Encapsulated PostScript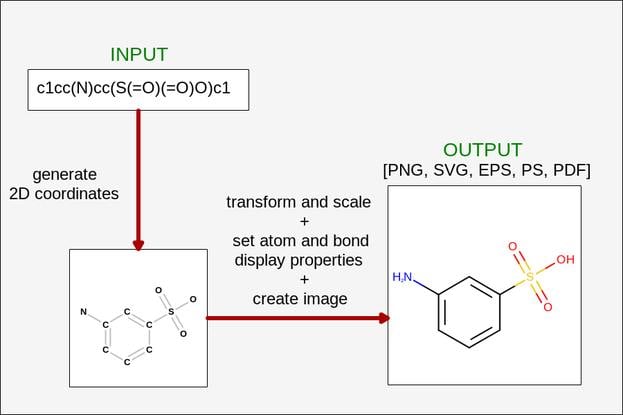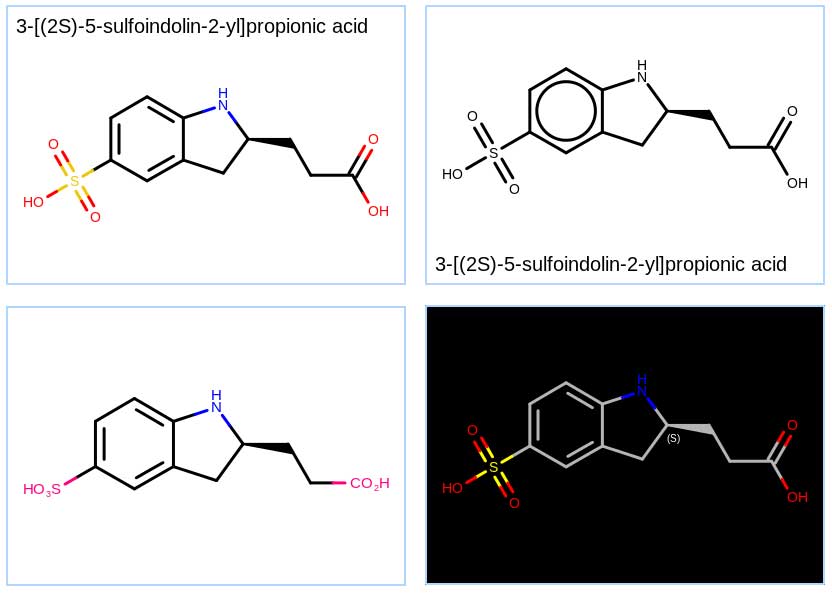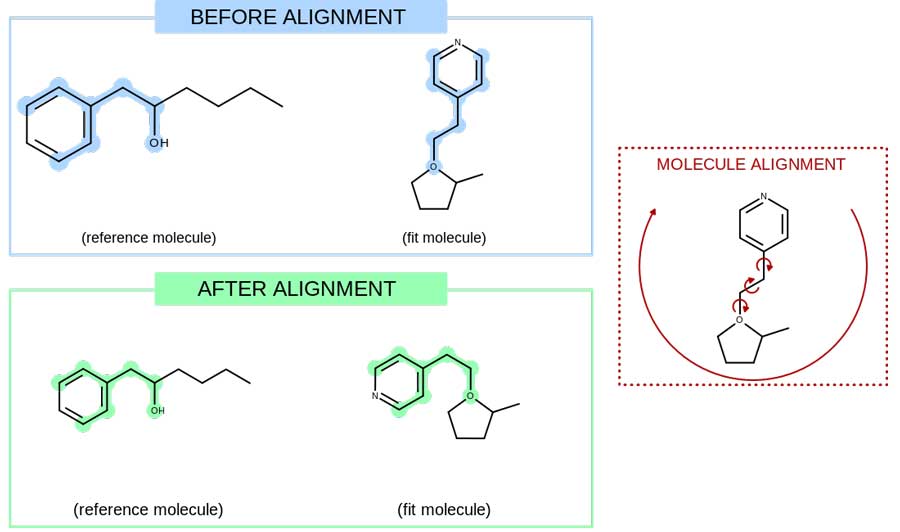 In addition to standard depiction routines, OEDepict TK provides a powerful graphics engine which supports:
Basic shape drawing
Highly customizable molecule depiction
Variety of highlighting styles
Customizable layout options (including grids and multi-page formatting)
Depictions aligned by MCS or substructure
MDL Query and MDL Reaction depictions
For more detailed information on OEDepict TK, check out the link below:
Documentation
Cheminformatics
The Cheminformatics suite of toolkits provides the core foundation upon which all the OpenEye applications and remaining toolkits are built.
Modeling
The Modeling suite of toolkits provides the core functionality underlying OpenEye's defining principle that shape & electrostatics are the two fundamental descriptors determining intermolecular interactions. Many of the toolkits in the Modeling suite are directly associated with specific OpenEye applications and can, therefore, be used to create new or extend existing functionality associated with those applications.